Prefab Modular Homes in NZ
Make your building dreams come true with a transportable ecopod.
Now more than ever we must find environmentally friendly ways to live. Our focus now should be on reducing waste, lowering our carbon footprints and co-existing with nature. That's why we've developed our much loved prefab homes in NZ. These spaces come from sustainable materials, are designed with waste reduction in every step, they're insulated to lower energy bills and can be re-purposed as your needs change throughout life. Read More
The New Vocabulary of Architectural Prefab Homes NZ
Sometimes a new idea needs a little time to establish itself in the vocabulary of the general public, particularly if it is a vast improvement on a previous idea. Such is the case with a architectural prefab homes. Everybody knows what prefab means: it tells you it was made somewhere and taken in multiple parts to the site it is to call home.
Prefab houses have been around a long time, but the way we at Ecopod Concepts build them takes them to a whole new level. Ours are made mainly from timber and all the fittings and services are installed by professionals from the appropriate trade. In other words, our prebuilt homes in NZ are quality. They are substantial, properly built and something our customers are proud to call home.
People search for modular homes NZ and eco modular homes NZ. They look for prefab homes NZ. But they're all looking for versions of the same thing.
Eco? Short for ecological, as everyone knows. And our transportable homes are not just mainly made of wood, but for every unit we build, we plant 10 native trees in a regenerating forest in the Auckland area.
Modular? Module is another word for unit or component. It suggests something self-contained, and that's exactly what our modular home units represent. Modules are individual pieces that can be put together with others to form a bigger whole.
Prebuilt = Prefabricated. This is not rocket science; it's just terminology, but it's the terminology of an important trend in modern accommodation. We take pride in our architectural prefab homes. Ah, there's another word: Architectural. That crops up here because it indicates the thought, care and expertise that goes into our designs.
How do Modular Homes add to Conventional Buildings?
Let's say you've got a house that you like, in an area you're happy in, but it's looking a bit short of space now, because something has arisen that requires another room or three. We have solutions in the form of 30 different floor plans ranging from a single 12 sq. m. portable cabin to a 100 sq. m. three-bedroom home. So, you can add a granny wing to bring an older family member back into the fold or give children and grandchildren a helping hand in these difficult times. Maybe it's something you need for yourself: extra space to work on a business you've started that is growing. Professional accommodation, comfortable and well-equipped. To be taken seriously you can't be doing this in the garden shed or on the dining room table.
Dealing with the cost of a Modular Home in NZ
Real estate costs money, and why should you wait if you want to buy a prefab home now? That's why we have partnered with some finance professionals who specialise in this type of building. They know us, understand the concept – and they think it's a great idea. So, you won't have to spend half an hour with the bank manager, explaining the whole concept before you get the possibility of a yes or a no.
An architectural prefab home in NZ is very much the way of the future for many people and once you've looked at the details and the options, we're sure you will want to be part of this important revolution in additional housing. Read Less
Our goal is to make it as simple as possible for you to meet your building needs. We take care of the design, consent, and installation with full project pricing so you can sit back and enjoy your new ecopod as soon as possible.
You choose an ecopod and fill out our enquiry form below. We'll be in touch to discuss your project and customisation options.
We understand your requirements and assess your site for access, consenting requirements and onsite works to provide a detailled estimate.
We draw up our Sale & Purchase Agreement for you to sign and issue the initial deposit which could be for just the consent stage or the full build. 
We draft the design documents, and, if required produce architectural, engineering and service connection plans to submit for building consent.
We build your ecopod in our manufacturing facility and pass council inspections while we prepare your site for delivery.
We deliver your pod, connect it to water and electrical services, and complete finishing touches such as decks and landscaping.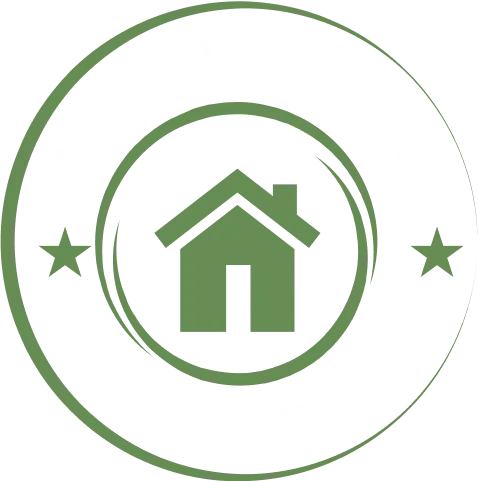 Our Not-So-Tiny 'Call Us Crazy' Build Guarantee
We go above and beyond to ensure your build is fast and stress-free, from start to finish. That's why we back all Ecopods with our unrivalled guarantee.
Here's how it works:
 1. 50-Year Building Structural Guarantee
 2. Guaranteed Building Act & Code Compliance With Council Consent
 3. We'll Beat Any Price On The Same Build Method - Guaranteed!
 4. Guaranteed Delivery Date (Or We Pay You $1,000)
We can't make it simpler or safer for you to build your brand-new Ecopod.
*T's&C's Apply
Claim Your FREE Design & Build Consult
Send us your requirements, site information and special requests below and a Ecopod team member will be in touch.