Transportable Homes in NZ
Make your building dreams come true with a transportable ecopod.
At EcoPod Concepts, you'll find all our transportable homes in NZ for a good price on one page if you're not sure what size Ecopod you'd prefer. Some of our pods can be transported on a purpose-built trailer, or just the steel chassis or timber bearers and transported on a truck. If the building is to be consented onsite, we attach the bearer with brackets and bolts to the foundations.
This step is easily reversed and the building simply lifted up and moved in future if necessary. If you're not planning on connecting to foundations onsite, it's easy with a steel skid to place 'chocks' under the building for levelling, support and breathability. This is something our team installing the ecopod can help with as well. Read More
We put the Architecture in New Zealand's Transportable Homes
What do we mean by an architectural transportable home? Well, it's transportable because we make it at our factory and transport it to your site of choice. There it can remain transportable, on the trailer that delivered it, or you can put it down, plumb it in and firmly attach it to the ground.
As for the architecture aspect, that means this is a considerable improvement on portable homes that have gone before. It's been thought through and designed by professionals with experience building conventional houses. That is our background; in fact, we spent years in the construction business before coming up with this idea and now transportable homes in NZ is what we do best. We are in the business of providing people with portable homes, so if you are looking for portable homes in NZ and found yourself here, you are in exactly the right place.
Look around our website and you will find all the details you need to start refining your plans.
Portable Homes: What sizes are possible?
We have over 30 different floor plans ranging from a single 12 sq. m. self-contained cabin to a 100 sq. m. three-bedroom home, so that covers everything from a cost-effective starter home to house you can live in with comfort until you're ready to take a step up the ladder, to a sizeable unit that you can call your long-term home.
What can a Transportable Home be Used for?
Our customers have chosen our units for any number of uses, from an inexpensive starter home that gets them on the property ladder through granny wings to bring an aging or vulnerable relative into a secure environment to home offices for a fledgling business or extra office space for an existing operation.
Transportable Houses NZ: What about quality of construction?
Let's talk about the main material that we use: Timber. Wooden houses have been putting a roof over people's heads for thousands of year, and with modern methods of construction, timber still makes a lot of sense. We choose local NZ-sourced timber where possible and we minimise and recycle wasted materials.
We use professionals to install floor coverings, electrics, plumbing etc and all our eco-friendly pods are built and signed off by a Licensed Building Practitioner to NZS:3604 with options to upgrade to Sea Spray Zone, Very/Extra High Wind Zone, and Universal Design Standards.
These measures ensure that planning permissions come through with no problem and we can spare our customers the hassle of dealing with the authorities by doing it ourselves. We at Ecopod Concepts know the processes and requirements, so we are well-placed to get the formalities done on your behalf.
How About Finance Options?
Any kind of property build involves substantial sums of money that most people prefer to spread over a certain period, and to this end we have partnered with finance professionals who specialise in portable homes in New Zealand. That means they understand what you are doing and appreciate what a good idea it is to buy one of our units, when some lenders might raise an eyebrow. We are convincing the property world one transportable home at a time and when you have done all your research here on our website and by contacting us with any queries, we're sure you will be convinced too.
We put the architecture into transportable houses in New Zealand. Read Less
Our goal is to make it as simple as possible for you to meet your building needs. We take care of the design, consent, and installation with full project pricing so you can sit back and enjoy your new ecopod as soon as possible.
You choose an ecopod and fill out our enquiry form below. We'll be in touch to discuss your project and customisation options.
We understand your requirements and assess your site for access, consenting requirements and onsite works to provide a detailled estimate.
We draw up our Sale & Purchase Agreement for you to sign and issue the initial deposit which could be for just the consent stage or the full build. 
We draft the design documents, and, if required produce architectural, engineering and service connection plans to submit for building consent.
We build your ecopod in our manufacturing facility and pass council inspections while we prepare your site for delivery.
We deliver your pod, connect it to water and electrical services, and complete finishing touches such as decks and landscaping.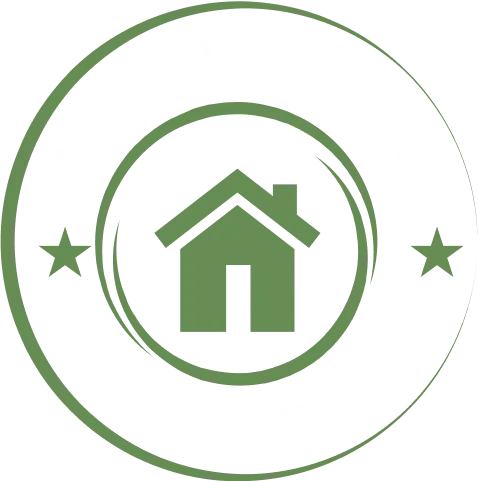 Our Not-So-Tiny 'Call Us Crazy' Build Guarantee
We go above and beyond to ensure your build is fast and stress-free, from start to finish. That's why we back all Ecopods with our unrivalled guarantee.
Here's how it works:
 1. 50-Year Building Structural Guarantee
 2. Guaranteed Building Act & Code Compliance With Council Consent
 3. We'll Beat Any Price On The Same Build Method - Guaranteed!
 4. Guaranteed Delivery Date (Or We Pay You $1,000)
We can't make it simpler or safer for you to build your brand-new Ecopod.
*T's&C's Apply
Claim Your FREE Design & Build Consult
Send us your requirements, site information and special requests below and a Ecopod team member will be in touch.