Make your building dreams come true with a 2 bedroom sleepout from Ecopod.
Here you'll find all our 2 bedroom sleepouts in NZ on one page if you're not sure what size Ecopod you'd prefer. Some of our pods can be transported on a purpose-built trailer, or just the steel chassis or timber bearers and transported on a truck. If the building is to be consented onsite, we attach the bearer with brackets and bolts to the foundations.
This step is easily reversed and the building simply lifted up and moved in future if necessary. If you're not planning on connecting to foundations onsite, it's easy with a steel skid to place 'chocks' under the building for levelling, support and breathability. This is something our team installing the 2 bedroom ecopod sleepout can help with as well.
Read More
Do you need some extra space? With rising costs of rent and housing all over the world, many people are finding that the homes they can afford aren't spacious enough or offer enough bedrooms. There can also come a time when you want a relative to be able to live with you but you don't have the space for it. And sometimes we outgrow our homes but don't want to go through the hassle of moving or just love our home or the location too much to consider it. The answer to your problems could be in the range of portable sleepouts available at Ecopod. A portable sleepouts with 2 bedrooms from Ecopod is the perfect combination of space and style with affordability and convenience. We also offer studios alongside one, three and four-bedroom options. All are designed to be fully liveable on a temporary or permanent basis, making them excellent options for both guest houses or full-time housing for friends and family.
What is a 2 Bedroom Sleepout?
A sleepout is a building separate from the main building of the house, similar to an extension but not attached to your home. Sleepouts are typically used in connection with a main building and not as stand-alone accommodation, as they don't feature cooking or bathroom facilities. Such self-contained cabins are more accurately referred to as minor dwellings. Whichever option is best for your situation, though, we have it available here at Ecopod, where we're able to offer sleepouts, minor dwellings, granny flats and fully self-contained cabins.
Why Get a 2 Bedroom Ecopod Sleepout?
Sleepouts make a more affordable alternative to building an extension to your home, and typically take less time as well. But they still give you more space and some extra bedrooms without needing to move homes, making them an excellent option for situations like teenage or grown-up children who want their own space, elderly relatives you want nearby, guest accommodation for overnight guests, or even as rooms you can rent out to lodgers to earn some extra money. Many people also use sleepouts for extra space like an office or similar when the rooms in the main house just aren't enough.
Choosing Ecopod Sleepouts
If you're looking for a 2-bedroom sleepout in NZ, you'll find that Ecopod has some of the best options available on the market.
Our extensive range ensures there's a design that suits everyone
The customisation options allow for the creation of a sleepout that's perfect for you and meets all your requirements
Our sleepouts are architecturally designed with style and convenience for living in mind
They're also designed for sustainable and environmentally friendly living, with energy efficiency at the forefront
We beat our competitor's prices with the same build method
We can take you from concept to completion in only 8 months, and we take care of everything so that you don't have to
Our sleepouts last for over 50 years with the correct maintenance and come with a 10-year builder's warranty so you can always trust their reliability
Check out our portable sleepouts with 2-bedrooms on the website and send an enquiry to start the process.
Our goal is to make it as simple as possible for you to meet your building needs. We take care of the design, consent, and installation with full project pricing so you can sit back and enjoy your new ecopod as soon as possible.
You choose an ecopod and fill out our enquiry form below. We'll be in touch to discuss your project and customisation options.
We understand your requirements and assess your site for access, consenting requirements and onsite works to provide a detailled estimate.
We draw up our Sale & Purchase Agreement for you to sign and issue the initial deposit which could be for just the consent stage or the full build. 
We draft the design documents, and, if required produce architectural, engineering and service connection plans to submit for building consent.
We build your ecopod in our manufacturing facility and pass council inspections while we prepare your site for delivery.
We deliver your pod, connect it to water and electrical services, and complete finishing touches such as decks and landscaping.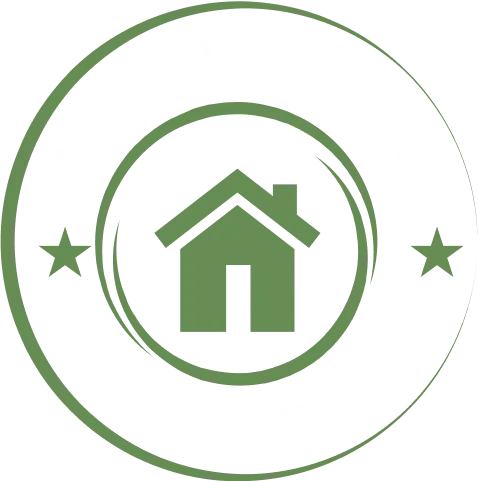 Our Not-So-Tiny 'Call Us Crazy' Build Guarantee
We go above and beyond to ensure your build is fast and stress-free, from start to finish. That's why we back all Ecopods with our unrivalled guarantee.
Here's how it works:
 1. 50-Year Building Structural Guarantee
 2. Guaranteed Building Act & Code Compliance With Council Consent
 3. We'll Beat Any Price On The Same Build Method - Guaranteed!
 4. Guaranteed Delivery Date (Or We Pay You $1,000)
We can't make it simpler or safer for you to build your brand-new Ecopod.
*T's&C's Apply
Enquire about an Ecopod
Send us your requirements, site information and special requests below and a Ecopod team member will be in touch.