Portable Cabins with Kitchen and Bathroom
Make your building dreams come true with fully functional portable cabins with built-in bathrooms and kitchens.
At EcoPod Concepts, you'll find all our portable homes with kitchen and bathroom on one page, if you're not sure what size Ecopod you'd prefer. Some of our pods can be transported on a purpose-built trailer, or just the steel chassis or timber bearers and transported on a truck. If the building is to be consented onsite, we attach the bearer with brackets and bolts to the foundations.
This step is easily reversed and the building simply lifted up and moved in future if necessary. If you're not planning on connecting to foundations onsite, it's easy with a steel skid to place 'chocks' under the building for levelling, support and breathability. This is something our team installing the ecopod can help with as well. Read More
Discover Quality Portable Cabins With a Kitchen and Bathroom Here at Ecopod
Would you like to live a little closer to nature? With our range of eco-friendly portable cabins, you are able to set up a home anywhere in New Zealand. All you need is a piece of land and we take care of the rest. Design and create your perfect cabin or choose from our existing portable homes with a kitchen and bathroom and you'll be setting up home in no time.
Timber framed and insulated, our pods are low in carbon and energy efficient, allowing you to minimise the impact that you have on our beautiful nature. Manufactured with maximum recycling and minimum waste, our pods are friendly to the environment from day one.
Our Portable Cabins Provide a Home Away From Home or a Full Time Abode
Whatever your lifestyle, we have portable cabins to suit. Whether you are looking for a home away from home to retreat to in the summer months, a self-contained annex for family or guests in your garden or a stepping stone for some independent living before purchasing your first property, we have you covered. Offering portable cabins with kitchens and portable cabins with bathroom, you have everything you need for comfortable living. Designed and manufactured with you in mind, your cabin will cater perfectly to your needs. We also offer a wide range of sleepouts.
Why Choose Ecopod for Your Portable Cabin?
When it comes to portable cabins, few companies compare to us here at Ecopod. When you choose us, you are benefiting from:
High quality cabins
When purchasing an eco-friendly cabin, you expect a cosy abode that doesn't cost an arm and a leg to maintain. And that is exactly you get here at Ecopod. Our timber frames, insulated pods give you the same quality of living as a house but for a fraction of the running costs. Built to last, your cabin will never let you down.
Fantastic customer service
Our friendly team are on hand to ensure a seamless experience from the moment you enquire. Our in-depth service takes you on a journey from browsing our collections online, designing your own cabin, feasibility studies, site visits, progress appointments and more. We ensure that the cabin that you are purchasing caters to your exact needs.
Warranties
The last thing you need is for an issue to arise, just when you've made your cabin a home. With our 10 year builders warranty, you can set up home with confidence. With our cabins promising a 50 year lifetime, you have many happy and stress free years ahead of you.
Get Started Today!
Just imagine how different your life could be if you owned a self-contained portable cabin with a kitchen and bathroom to place anywhere in New Zealand? With Ecopod, this dream can be a reality. Browse our collections online to get started or get in touch to discuss the perfect cabin for your space and needs. We look forward to hearing from you soon.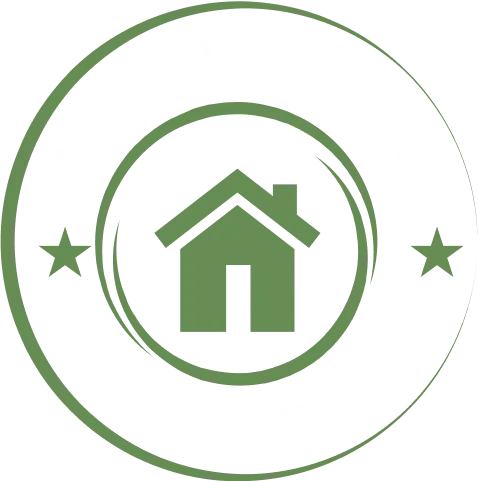 Our Not-So-Tiny 'Call Us Crazy' Build Guarantee
We go above and beyond to ensure your build is fast and stress-free, from start to finish. That's why we back all Ecopods with our unrivalled guarantee.
Here's how it works:
 1. 50-Year Building Structural Guarantee
 2. Guaranteed Building Act & Code Compliance With Council Consent
 3. We'll Beat Any Price On The Same Build Method - Guaranteed!
 4. Guaranteed Delivery Date (Or We Pay You $1,000)
We can't make it simpler or safer for you to build your brand-new Ecopod.
*T's&C's Apply
Enquire about an Ecopod
Send us your requirements, site information and special requests below and a Ecopod team member will be in touch.