2 Bedroom Transportable Homes
Make your building dreams come true with a 2 bedroom transportable ecopod.
Here you'll find all our 2 bedroom transportable homes in NZ on one page if you're not sure what size Ecopod you'd prefer. Some of our pods can be transported on a purpose-built trailer, or just the steel chassis or timber bearers and transported on a truck. If the building is to be consented onsite, we attach the bearer with brackets and bolts to the foundations.
This step is easily reversed and the building simply lifted up and moved in future if necessary. If you're not planning on connecting to foundations onsite, it's easy with a steel skid to place 'chocks' under the building for levelling, support and breathability. This is something our team installing the ecopod can help with as well.
Read More
Are you tired of renting and apartment living, but can't quite afford your own home yet? Are you looking for a self-contained cabin to add onto your property, for guests, for renting out, or for a family member to move into? A transportable home can be the solution to these situations and many more, and as the builder with the biggest range of 2-bedroom transportable homes in NZ, Ecopod will no doubt have an option that suits your requirements. Our transportable homes come in many different designs and customisation options and offer an affordable, fast and environmentally friendly alternative to building a traditional home. Not only will you benefit from the superior quality and reliability of our homes, but also from our end-to-end project management and the stress-free process where we handle everything for you. Getting your dream home has never been more achievable or affordable than with Ecopod. Commit to one of our 2-bedroom transportable home from us today and it could be ready to move into in only 6-8 months.
Transportable Homes with 2 Bedrooms
Our range of transportable homes includes cabins, tiny homes, sleepouts, granny flats and relocatable homes. We have options from one bedroom up to four, with many concepts plan featuring 2 bedrooms alongside a spacious living area, kitchen and bathroom. These cabins are entirely self-contained and can be lived in full-time, but they also make great guest spaces if that's what you're looking for. Ecopods are stylish and architecturally designed, alongside being energy efficient and having a low environmental impact. They're also built for life, with our building expertise and high-quality materials, lasting over 50 years and coming with a 10-year builder's warranty. There are many customisable options available and we always work with you to create the 2-bedroom transportable home you've been dreaming of. Pods are built in our factory and transported to your plot after construction. All can be shipped to North Island, and smaller pods can be shipped to South Island. We offer 1-bedroom transportable homes & 3-bedroom transportable homes each with different layouts.
How Our 2 Bedroom Transportable Homes Work
Interested in one of our transportable homes with 2 bedrooms and want to know what happens next? Here's a brief outline of what you can expect while working with us.
Start by enquiring through the website and offer us some basic information about what you're looking for
We'll then have an initial phone call or email to refine the brief and gain a clear understanding of your requirements and how they match what we have to offer
We perform a feasibility study free of charge to determine site requirements, cost and complexity, after which we can offer an estimated cost in a report which we will produce for you
If you want to proceed, we'll get the initial agreement going and you will pay your deposit for the architectural plans and engineering
We'll get all the relevant permissions and council permit before you pay the builder's deposit
Your pod will be built in our factory according to the plan you've agreed to
At the same time, we'll pass the council inspections and prepare the site for delivery
We deliver your pod and connect it to water and electrical services
You get to move in!
Streamline the process to your new home by choosing Ecopod. Check out the 2-bedroom options available and send an enquiry through our website to get started.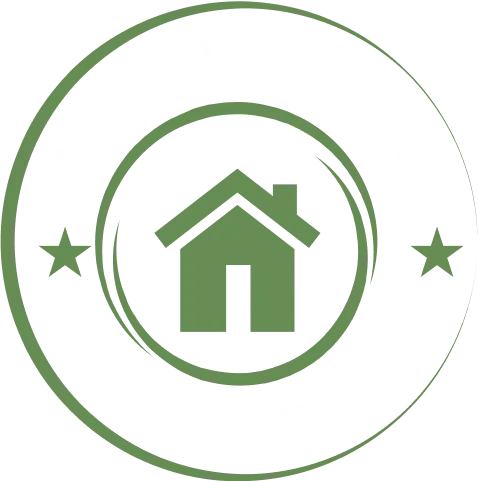 Our Not-So-Tiny 'Call Us Crazy' Build Guarantee
We go above and beyond to ensure your build is fast and stress-free, from start to finish. That's why we back all Ecopods with our unrivalled guarantee.
Here's how it works:
 1. 50-Year Building Structural Guarantee
 2. Guaranteed Building Act & Code Compliance With Council Consent
 3. We'll Beat Any Price On The Same Build Method - Guaranteed!
 4. Guaranteed Delivery Date (Or We Pay You $1,000)
We can't make it simpler or safer for you to build your brand-new Ecopod.
*T's&C's Apply
Enquire about an Ecopod
Send us your requirements, site information and special requests below and a Ecopod team member will be in touch.