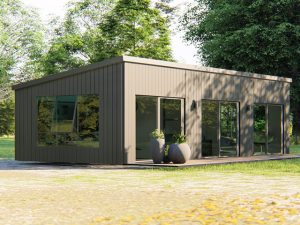 The Government held up their promise with Minister Jenny Salesa announcing that consent requirements for certain low-risk building works would be relieved on the 31st of last month. This is fantastic for everyday New Zealanders who want some extra space for a larger sleepout, pool shed, car port, garden shed, greenhouse, or farmers looking to build a pole or hay shed.
"These changes will save New Zealanders time and money and mean councils can focus on higher-risk building work, boosting the building and construction sector in the COVID-19 recovery," Salesa said.
It's estimated to save up to $18 million in consent fees and 9000 consents around the country. It's also good news for local Councils who should expect faster processing times for the larger builds that require consent. However, some builders have cautioned that DIYers may end up spending more than anticipated without doing their due diligence.
The new law allows DIYers to assemble kitset buildings which come with plans signed off by a Licensed Building Practitioner or Chartered Professional Engineers. However, home improvement should take caution that minimum height-to-boundary ratios are adhered to, and foundations are designed to suit the size and weight of the building. These requirements make it advisable for the DIYer to get advice from a building professional or speak to their local Council duty planners for free advice on their building project.
The new exemption is a perfect candidate for buildings made off-site by Licensed Builders and transported to site for installation. This method removes any uncertainty that the building itself meets Code requirements and reduces the cost due to the controlled manufacturing conditions. If you're looking for advice on what's possible under the new exemption and want a free quote for any building work you're considering, get in touch with Steve, an LBP at Ecopod Concepts on 0800 ECOPOD. To find out more about the new exemptions and how it impacts your building plans, visit www.building.govt.nz.