When you buy a transportable home, you can make it a permanent dwelling or a relocatable one, depending on your time, your budget, and your needs.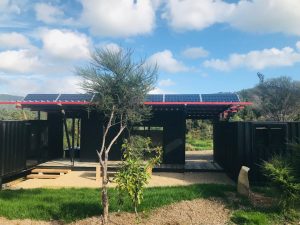 Your circumstances are unique, and they will ultimately determine which option you choose for your Ecopod. If you need temporary accommodation or don't want to build a full-sized house just yet, then you can bring in a 'relocatable' on its own trailer and take it away at a future date. It might become a family dwelling or guest house on the site, or you might choose to sell it one day too.
The more common scenario is to fix the Ecopod to piles, connect it to all services and enjoy it in one place for years to come. Either way, once it reaches the site, the building will be classified as 'fixed' or 'moveable', which determines whether you need a building consent or not. That of course, is where the time and the budget come in.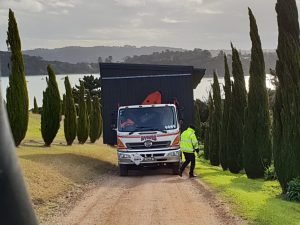 Fixed or moveable – both have their advantages
If your Ecopod is trucked to the site, it will be craned onto a foundation and fixed to the land. Or, if it is attached to its own trailer, you can have it towed to the site and then made level; after that, it can be moved at any time. Unlike a fixed building, this won't require full building consent.
A building consent adds upfront costs to the project, and it requires more time for gathering documentation about the site and processing it through the local council. But it also means your pod is truly fit for its intended purpose and ultimately makes both the building and the land more valuable.
Having your Ecopod remain on its trailer will speed up the delivery process and save on costs. But if you never intend to move the building once it's on site, you no longer need the trailer, which could end up the worse for wear if it's not looked after. Even as a moveable building, the consenting authority might ask for some form of consent to connect to services.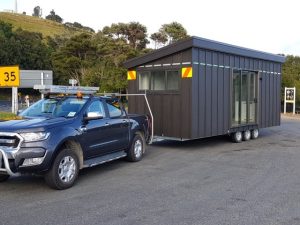 The value of being moveable
The maximum size of an Ecopod on its own trailer is 12m long by 4m wide. This is typically classed as a 'Tiny House on Wheels', which is a 'vehicle' by current regulations. At the time of writing, this is the only way a building with plumbing does not require full building consent.*
By comparison, a 'fixed' or permanent building needs water, wastewater and power connections, all of which are usually run below ground in a trench. However, a pod on a trailer can be connected via hoses and pumps and use a caravan plug for power, which can all be set above ground.
*For more details, read the Tiny House Guidance booklet by New Zealand's Ministry of Business, Innovation and Employment (MBIE). Note: these rules change over time, so make sure you check with your local building authority first.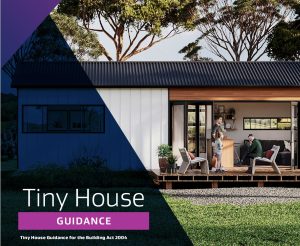 Consenting for the future
All consented buildings must have a statutory 10-year builder's warranty, while trailers don't. We provide a 10-year builder's warranty for all our buildings (whether on wheels or not), and we also offer an ex-factory building consent. This applies to the envelope of the building and certifies that it is constructed to meet specific standards and requirements.
If your pod can be seen from a main road and is likely to be visited by council inspectors, having this consent makes it easier to obtain an onsite building consent in the future; you'll also find it easier to secure a Certificate of Acceptance (COA) from the consenting authority if necessary.
The typical fee for this consent is just $12,500 and adds about three months' lead time to a custom build. Then you can have your pod set up on 'skids' and levelled on blocks on site. It will also show any potential future buyers the standard to which the building is constructed.
Whatever your circumstances, a fully moveable home keeps all your options open, and our team can help you with all the ins and outs of the decision-making process.
Find out more
Chat with our team to find out more about the range of Ecopod designs and custom options.