Gisborne Farmers Dan & Tam Jex-Blake were in need of a simple and durable solution to house their farm staff this season. They turned to us at Eco Pods to help solve their problem and we wanted to share their story with you.
Tam and Dan own and operate Mangapoike Ltd, a pastoral farming business situated 50km SW of Gisborne. It is situated in steep, rugged hill country wintering 13000 sheep and 1300 cattle.
They are involved with a new training initiative called Growing Future Farmers – (GFF) which is a charitable training trust with a vision to nurture quality people into the agri-business sector. It is an employer led national collaborative training and development programme that aims to provide a credible pathway for future farmers, from an entry level Essential Farm Skills Programme to Advanced Farm Skills and Business Management.
The entry level provides a two year on-farm training opportunity for young people (with GFF structure & liaison support). Mangapoike has brought on two students as part of this programme, however that involved finding extra accommodation on the property.
The couple need to accommodate the students on their farm with a flexible and simple solution to minimise hassle and allow for possible changes in the future. The fact that Eco Pods are designed to suit our customer's requirements and are built to meet NZ Building Code standards allows for flexible function and use of the pods.
Another benefit of Eco Pods for them is they're easily relocatable, either on a truck or its own trailer. Since rural work changes seasonally and can have changing land uses and income streams, demand for housing changes with it and having flexible options makes sure it's still useful in changing circumstances.
So, Tam and Dan decided to get an Eco Pod for their head stockman to live in, allowing the students to be accommodated in the existing single men's quarters.
We provided them with two 7.2m x 2.8m M-Pods on trailers with a deck assembled onsite. We also built a clearlite roof and steps for the deck. This provides functionality for people to come in from the wet weather and hang their raincoats and store gumboots etc in a clean, dry space before entering the Pod. The deck was built in our factory and transported with the Pods. The Pod setup included a kitchenette with a lounge area and a bedroom Pod with an ensuite. Wastewater is pumped through a macerator then to the farmer's existing septic tank.
The Pods come with eves, double glazed aluminium joinery, coloursteel roofing as well as a bathroom, custom kitchen and cabinetry. They're supplied by a gas caliphont for hot water heating, a caravan plug for power connection and come with electrical and gas certificates.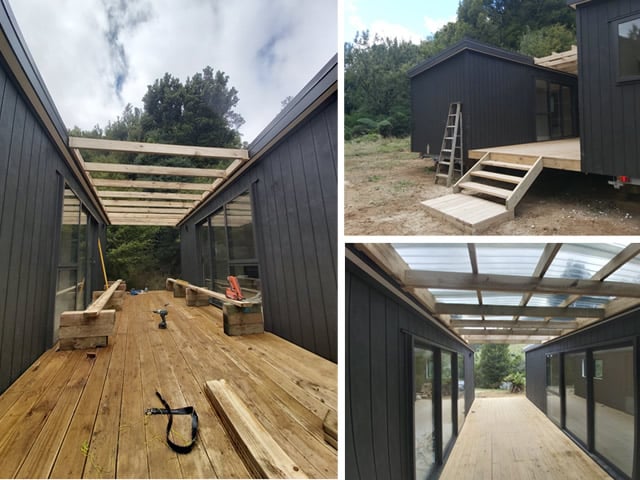 Figure 1: Mangapoike Farm's (first) Ecopod installation in March 2020.
"I really enjoyed dealing with the Eco Pods team – you were really communicative and quick to get our Pods delivered," Tam told us on the phone, "It was so easy for us to work with just one company for everything and know upfront what it was going to cost us."
Tam told us that she loved the all-in-one design and build solutions provided by Eco Pod Concepts, as well as the ability to choose from a customisable standard range of accommodation solutions. It was the best solution for us as it provided high quality yet customisable and affordable accommodation.
Tam is the interim General Manager of the Growing Future Farmers program. "We'll soon have 60 students training in farms across the country and many of the farmers are short of accommodation. Eco Pods provide the perfect solution, and if they can make it up our muddy track with a Pod in tow, they can take one anywhere in New Zealand."
"Farm owners don't want to cram workers into a small space all together, our staff need a comfortable place to relax and recover after a hard day's work."
"For a more permanent situation, like for our full-time head stockman, it's nice to have the extra space provided by two Pods. But I think one self-contained Eco Pod on a trailer is really all you need to live comfortably for a short period while training on a farm," she explains.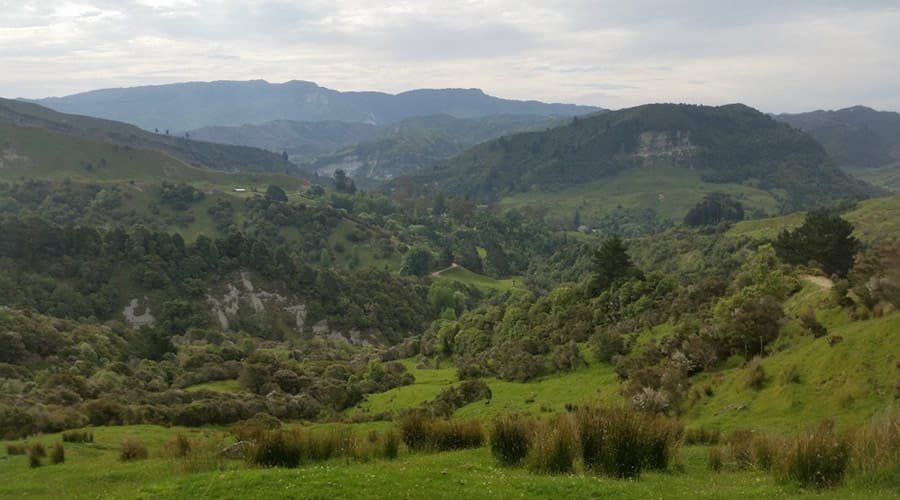 Figure 2: A view of some of the landscape that comprises Mangapoike.
Tam and Dan Blake also told us they were satisfied with the process that led to the completion of the project on time, to specification and on budget.
A standard portable, self-contained single room Ecopood on a trailer costs around $70,000 incl gst, not including delivery and installation expenses, otherwise, several units can be combined together to house more people. We also offer pods to rent for shorter term requirements.
Get in touch and ask about our free design consultation service and partner with us to make Ecopods come to life for your project. We can also build to Homestar standards, just let us know if you're interested. Email sales@ecopod.co.nz or call us on 09 869 3249.