Make your building dreams come true with a Prefab home in Hamilton.
Prefab homes in Hamilton have become a viable option for some to own their own home without breaking the bank and having the flexibility to move around. Here at Ecopod Concepts, we help our customers make the most of what the tiny house movement has to offer. Read More
We think our Hamilton prefab homes allow for versatile use of space, are well priced, and are practical, which together lets us focus on providing a high-quality product that will last a lifetime. Don't hesitate to get in touch if you have any quirky prefab home dreams or regulatory questions, and we'll do our best to help.
Looking For Architectural Prefab Homes In Hamilton?
There are many reasons why people are choosing to relocate to smaller dwellings. Perhaps you would like your extended family to live closer, or perhaps you're looking for a way to lower your carbon footprint. Whatever your reason for seeking small prefab homes in Hamilton, EcoPod has the right home for you.
Each EcoPod home is built using sustainable New Zealand Pine and has double-glazed aluminium framed windows. This combination of materials helps reduce your energy needs and has a positive impact on the environment.
Unlike traditional houses, there's no need for large foundations that cause disturbance to the local area. EcoPods can be held in place using a small foundation and brackets. Or, if you intend to move frequently, you can prop the EcoPod on 'chocks' for stability and balance. These transportable homes are built to last through the years and give you greater freedom of movement than static houses.
Choosing The Right Prefab Home For You In Hamilton
We build your Ecopod offsite to lower the impact of building and it allows us to recycle and reuse materials from each build. It's our goal to keep as much material out of landfill as possible. We want to make sure our EcoPods are as environmentally friendly as possible.
In Hamilton, prefab homes are becoming increasingly popular. They give people the opportunity to own a home and allow them to have input in the design process. Traditional home ownership is becoming more difficult as demand outpaces supply. But with an EcoPod you'll have the space and features you need, you can move your whole house if you need to relocate and it can be converted for other uses should you wish.
Each home is designed with the new resident in mind. We keep it logical and intuitive - the position of every socket and switch has been carefully considered and you have the opportunity to choose locations of all fixtures during the design phase.
We have a huge number of architectural prefab homes in Hamilton already designed. You can browse our whole range right here on our website. However, we love hearing new ideas and can amend any plans to include your must-have features. Our prefab homes are also available in Auckland.
Taking The Next Steps On Your Prefab Home in Hamilton Journey
It's not just eco-homes that are becoming more popular - people are realising that getting back in touch with nature, and removing the unwanted stresses from their lives, is also very important to them. We work hard to ensure our carbon footprint is the lowest possible and our materials are of the highest quality to ensure you love your new home for years to come.
If you feel like you need somewhere calming and positive to live, take a look at the EcoPods we currently have available and imagine how peaceful life could be. Prefab homes in Hamilton will give you the freedom you long for and provide a comfortable living experience.
If you would like more information about the EcoPods themselves or even require some assistance with regulatory details please let us know. Please complete the enquiry form available on our website and an EcoPod specialist will be in touch with you to discuss your specific requirements.Here you'll find all our portable & relocatable homes in Hamilton on one page, if you're not sure what size Ecopod you'd prefer. Some of our pods can be transported on a purpose-built trailer, or just the steel chassis or timber bearers and transported on a truck. If the building is to be consented onsite, we attach the bearer with brackets and bolts to the foundations.
This step is easily reversed and the building simply lifted up and moved in future if necessary. If you're not planning on connecting to foundations onsite, it's easy with a steel skid to place 'chocks' under the building for levelling, support and breathability. This is something our team installing the ecopod can help with as well.
If you're searching for relocatable homes for sale in Hamilton, you're in the right place. EcoPod specialises in transportable homes that provide shelter and comfort with minimum disruption to the local environment.
Our EcoPods have been designed with your convenience in mind. All space is used for maximum effect - for example, cupboards are the perfect height for cups and plates and the bedside cabinets can be inbuilt to make the most of the spaces available.
Each EcoPod is built using the finest New Zealand pine, guaranteeing your home will be structurally sound for years to come. Our insulation is eco-friendly and the relocatable homes available in Hamilton are installed by using screws to attach it to the land. It's a smooth and easy process that prevents the need for excessive disruption of the nearby ecosystems. We also offer a stunning range of self-contained cabins.
What Are Relocatable Homes In Hamilton Used For?
Quite often people are looking to get away from the traditional modes of living. Many are seeking the calm that comes from living closely with nature. However, taking care of the essential comforts of power, water and waste disposal - so EcoPods are built to accommodate these processes which can be supported with solar panels and pumps. The stresses of the last few years have given some people a renewed purpose - to reduce their carbon footprint and go 'off grid' (or as close to it as possible).
Other clients have enquired about relocatable homes in Hamilton to add extra space onto their own homes - for older children and other family members - rather than incur the expense and destruction of a traditional extension. Others have designed their EcoPod to be an office or space to run their business. And because the EcoPods are relocatable, you can transport the building should you need to (e.g. if you're moving away or need somewhere to stay while caring for family.
Ecopods are reliable and made from quality materials - so you may find it has several uses throughout its lifetime!
We have so many design options available - and we can amend designs to accommodate the functions you need. We take every care to ensure the EcoPods are intuitive to use and contain as much function as possible while maintaining a positive living environment.
Choosing EcoPod For Your Relocatable Homes In Hamilton
EcoPod's values and mission centre around sustainability and eco-friendliness. We design our relocatable homes to help people live in harmony with nature. You can lower your carbon footprint by choosing an environmentally sound home and choosing a simpler life. EcoPods contain all the comforts you need, whilst leaving out the aspects of home-building that cause stress.
If you would like further information on our EcoPod range, take a look at the homes we have already planned for. All of these homes are for demonstration purposes - we've already developed the plans. But if you're looking to customise and add additional features, we're more than happy to help you design your perfect home.
We're offering a free 30-minute consultation with new clients to discuss all things EcoPod. If you're interested in discussing your plans with an EcoPod expert, please complete our contact form and we'll be in touch to find out more.
Transportable Homes You'll Love In Hamilton
Buying transportable homes in Hamilton is vastly different to buying a traditional home. Rather than choosing from a limited supply and settling for the best of the bunch (only later to discover a world of problems hidden from view) you get to modify your new home's design. You'll have only those features that will enhance your life.
One of the primary motivators for seeking transportable homes for sale in Hamilton is freedom. Freedom from tradition, from expectation and from the stresses that have become normal in modern life.
Many of our clients are seeking a way to lower their carbon footprint and live sustainably while choosing a calmer and more peaceful life closer to nature. EcoPods are created using sustainable resources with minimal wastage during construction and maximum recycling. It's our mission to keep as much material out of landfill as possible.
Getting The Most From Your Transportable Homes In Hamilton
Due to the popularity of the eco-homes movement, some online communities specialise in giving tips and tricks to make the most of your new home. Check out some of these truly inspirational ideas if you want to take the next step in owning your own EcoPod home.
Our EcoPods vary in size, from 20sqm to 120sqm. The perfect size for you will depend on your requirements. We aim to never waste any space inside, and try to utilise every aspect of the home to create maximum comfort. Our EcoPods are made using local New Zealand Pine with full insulation and install double-glazed aluminium framed windows. These homes are wonderfully comfortable and protected from the elements.
Owning a transportable homes in Hamilton comes with all the associated benefits - you won't be stuck in one place and, if you ever need to move locations for whatever reason, your house can move with you! EcoPods are built to last and provide an excellent investment opportunity. And with eco-friendly homes in vogue now is your opportunity to get started on yours.
Some Ecopods can be transported using a specialised trailer whilst others may be transported using a truck. Your Ecopod can be connected to foundations using brackets and bolts - a process that's simple to reverse should you wish to relocate your transportable home later. Another option is to prop up the EcoPod with 'chocks' to ensure it's level and stable, as well as easier to remove/replace if you intend to move it more frequently.
Whatever your Ecopod goal is, our technicians can show you the process of attaching it to foundations, propping it up and getting ready to transport.
Hamilton Transportable Homes For The Future
Living close to nature, with the freedom to move around when you wish is a life goal for many. And in Hamilton, we're helping people achieve their goals. The old methods of building houses, digging huge foundations and putting up with the availability aren't working for everyone. Nature is being paved over one street at a time. But we can have the comforts of a home, experience the joy of owning rather than renting and respect the wildlife - all whilst helping lower our carbon footprints and preventing unnecessary waste.
If you've been curious about the process of owning your own eco-friendly home please reach out to us through the contact form available on our website and we'll be happy to help.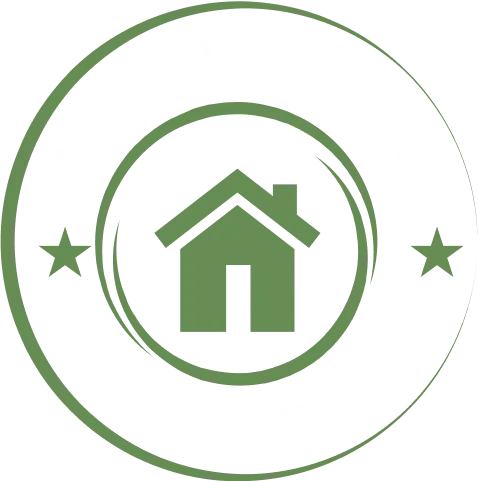 Our Not-So-Tiny 'Call Us Crazy' Build Guarantee
We go above and beyond to ensure your build is fast and stress-free, from start to finish. That's why we back all Ecopods with our unrivalled guarantee.
Here's how it works:
 1. 50-Year Building Structural Guarantee
 2. Guaranteed Building Act & Code Compliance With Council Consent
 3. We'll Beat Any Price On The Same Build Method - Guaranteed!
 4. Guaranteed Delivery Date (Or We Pay You $1,000)
We can't make it simpler or safer for you to build your brand-new Ecopod.
*T's&C's Apply
Enquire about an Ecopod
Send us your requirements, site information and special requests below and a Ecopod team member will be in touch.